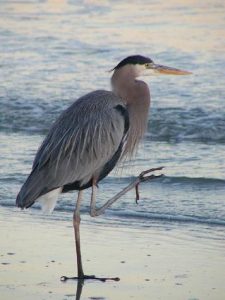 Once, in the Victorian seaport of Port Townsend, Washington, I heard about a workshop. I figured the people who attended would be alternative types, with frizzy partly-gray hair, if women, and hair tied in a pony-tail, if men. Instead, the men were wearing neat khakis and sport shirts. The women wore what conservative women in Port Townsend wear, and their hair was not particularly frizzy. Maybe they smoothed it with what I've learned in Manhattan to call product.
As in: "Your hair is frizzy, Kirie. You need to buy some product."
The most conservative-looking couple of them all led us in the rudiments of something called qigong. They talked about healing energy, pronounced "chi." None of it involved much talking, and we did not socialize after the group. The couple had studied with Luke Chan, and his book, 101 Miracles of Natural Healing, was available for sale. For several months, on into summer, half a dozen of us continued to meet.
I quit practicing qigong with the group not because I stopped enjoying it, but because the conservative bent of the members showed itself in an ugly way. A group of twenty-somethings was camped out at my house. One of the young women, whom I'll call Tess, had something wrong with her uterus, or perhaps some other part of her body. As a qigong practice was scheduled in a public park about an hour's drive away, I suggested Tess attend with me.
When we arrived at Chetzemoka Park, six or seven men and women were gathered on the lawn overlooking the bay. Tess and I stood a few yards behind the others. I closed my eyes.
"She can't be here." I opened my eyes.  The leader was pointing at Tess. "She's not part of our group. She might upset the chi."
I walked away, but Tess insisted she wanted to watch from the safety of a picnic table nearby.
It did not occur to me until later that Tess was rejected because she had just shaved her head and maybe pierced some part of her body. I don't know, because I didn't return. For awhile, I practiced qigong on my own, but not for long.
Recently, during our annual move from Pulali Point to Manhattan, I found a scrap of paper in a drawer on which I'd written details of something called "The Qigong Stance." Here in Manhattan, in our noisy sub-let, I practice this every day to start my meditation. It calms me. When we return to Pulali, I'll meditate and practice qigong overlooking Dabob Bay and the Great blue heron, and while walking in the forests and along the shore.
Open and relax entire body with an alert relaxation.
Joints relax open, with knees slightly bent. Back is agile and alive to the degree knees are agile and alive. Relaxing open joints allows the chi to flow.
Empty neck. Let energy reach the crown. In Daoism, the head is the residence of the inner gods or intuitive mind.
Suspend the head slightly, and let feet connect into the earth.
Tongue to the roof of mouth.
Sink shoulders, drop elbows.
Central and erect.
Sink the chest and lift the back.
Use intent, not force, to drop energy downwards to sink the chi.
Relax the kua.
For a more intellectual and scientific exploration, I highly recommend The Way of Qigong by Ken Cohen.