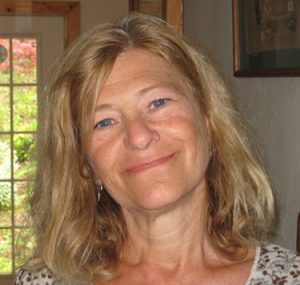 Kirie Pedersen is a writer, editor, and educator living on the Olympic Peninsula in the Pacific Northwest. Kirie has published essays, non-fiction, and fiction in more than fifty literary and general interest magazines. Read about Kirie's writing process in Magnolia Review.
Kirie's essay Getting a Life – Coming of Age With Killers was chosen as Notable for 2018 Best American Essays, edited by Hilton Als. Saving Paradise was nominated for a Pushcart Prize and Best American Essay, while In a Dark Time was nominated for a Pushcart and received the Magnolia Review Ink Award.
See publications for more of Kirie's published pieces.
Kirie earned a M.A. in fiction writing from Western Washington University, where she studied with Annie Dillard, Eugene K. Garber, and Kelly Cherry. She has taught writing for gifted and talented inner-city students, elders, and enlisted men and women and their children.
Washington State commissioned and published Kirie's Writing Handbook for Teachers and Tutors (published in Spanish and English) and Teaching Creative Writing Using Native American Songs and Myths. 
In 2021 Kirie launched her editorial service for select non-fiction writing.
Contact Kirie: kirie@kiriepedersen.com
Excerpt from HalfKorean.com interview with Mia Crowe
When I was growing up, one of the people who influenced me a lot was this woman named Kirie Pedersen. I was in an accelerated program in school called GIFTED AND TALENTED where kids from different schools were bussed to classes once a week to learn at a more accelerated rate. The teacher's assistant was Kirie and she was this bohemian type woman who read us poetry, taught us Spanish and told us about her experiences traveling in Mexico, and encouraged me to do creative writing assignments and stretch my imagination. She was the best! She was not like the other adults I had met- she was hip and cool and talked to me like I was an adult. Even the way she spelled her name was cool and different! So I thought that if I could volunteer my time to these teenagers at CHILDREN OF THE NIGHT, and not preach to them or tell them how to live but just SHOW them who I am and how I live, I may inspire somebody to follow whatever dream they might have-to be a nurse, a painter, or whatever. I followed my heart against the odds and I thought if they saw that a girl like me could do it- they could do what they want too.