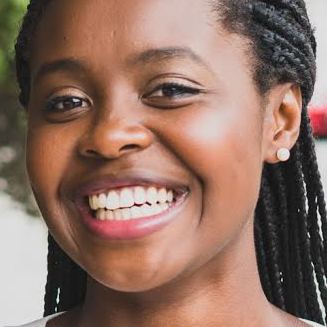 "Everything is Yours, Everything is Not Yours" is a personal essay by Clemantine Wamariya, written with Elizabeth Weil. At six, Wamariya barely escaped the Rwandan genocide. For seven years, she and her older sister Claire walked to one refugee camp after another throughout central Africa, eventually arriving as immigrants to the United States. The article originally appeared in Matter in 2015.
Clemantine Wamariya earned her BA in Comparative Literature from Yale University, serves on the board of Women for Women International, and was appointed by President Obama to the U.S. Holocaust Museum Board. She is an advisory board member at Refugee Transitions. Elizabeth Weil writes for the New York Times Magazine.
Every day, I read and hear about refugees, immigrants, genocides, and children raising themselves. I take much of it in intellectually. As I read this article at the Dart Center for Journalism and Trauma, a project of Columbia Journalism School, I was shaken to the core. Wamariya shows what it's like to be a very young child witnessing awful things. Her story is as much in what she doesn't tell. When she takes a year after high school and before Yale to work on her writing skills, a professor in a seminar room overlooking a golf course presents the parable of "you're with two people in a boat, one old and one young. Which do you save?"
After Wamariya becomes angry at this and other "exercises" and runs out of the room, the professor chides her for becoming too emotional. For this young woman, being in a boat filled with refugees as it slowly sinks isn't theoretical. And through the strength of her writing, I felt what it's like to sink, and then to rise again.
New York Times columnist David Brooks writes about how he thought he knew Wamariya until he read her article in Matter. Luckily for all of us, she's expanded the original essay into a book. Subscribe to her website  and you'll be the first to hear when it comes out.