Autobiography of a Day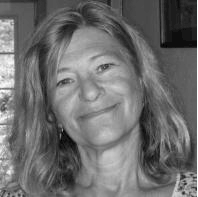 Morning
Today, this room becomes mine. More, this room becomes me. This yellow-painted room, my color because fifteen years ago I read a book, and when the heroine began again from nothing, her room began with her, sunshine yellow. It is the largest room I have lived in for a year now. For a year, I have lived in Mexico, and now I must decide how to begin my life again. It may be a long time before I again live in so large a room, so yellow a room; never!
Yet this room is not mine. My sister Rosa says I usurped it from her. She says I have commandeered everything she has ever done or said.
"Don't make me your confidant," she says. "I'm tired of being your trained seal." I dance in horror like a bull fighter, like Miguelangel, the bull fighter I stayed with in Mexico. He practiced for that day's battle with his blanket and broom sword. My heart pounds. Blood streams down my legs. The blood tells me I am not pregnant with the baby of Miguelangel Anguiano. Yes, I stole that lover from Rosa. Or she stole him from me.
Or he stole us from each other.
– Read the rest of Kirie's latest story Autobiography of a Day in superstition [review]