How did I survive the sudden death of my father, the year-long dying of my mother?
I stuck close to friends, in New York and on the West Coast, and everywhere in between. I joined a support group for the grieving. I had little to say but how sad I was, and I said it repeatedly.
My concentration vanished, and driving became difficult. The car occasionally veered off the road, and I realized I was in some kind of altered state. I howled while driving, and I howled in the forest. I drove the back roads, the way my mother did before the physician said Take Away the Keys.
I started to meditate again. At first, meditation meant I read texts that were supposed to be inspirational. That was good, that was fine, but it reached only what some call the left brain. The left brain, or the logical rational part of my brain was impaired.
I wrote attributes I wished for on slips of paper, and stuck them all over the house: I wanted to be loving, patient, tolerant, and kind.
The people in the support group taught me I could not be loving, patient, tolerant, and kind unless I was first loving, patient, tolerant and kind with myself. When the facilitator, Michael, suggested I list what I liked about myself, I cried.
I was at the lowest ebb, ever. My parents died. My family fractured along fault lines based on ancient grudges and current gripes. I had just arrived back in Manhattan and could barely drag myself along the street. I would never again (I was sure of it) have confidence, energy, hope, or even the ability to get out of bed in the morning.
On a mysterious and dusty bit of Broadway sidewalk, on one of those ubiquitous tables of books that sprout even in snowstorms, my eye was caught by a bright red cover. The title was Self Hypnosis, the Complete Manual for Health and Self-Change, and the authors are Brian M. Alman and Peter Lambrou, both PhDs.
"How much?"
"I'll give it to you for five," the bookseller said.
"Do you really need that?" my husband asked, the obligatory husband question.
"Yes," I said, and the man placed the book into my hands.
In the year since, I've read and re-read the book daily, trying out every exercise, and then starting over. I learned to shut out the sirens and cabs of Broadway, the cell phone conversations of neighbors, and even, just slightly, to relax on a dentist's chair. Eventually, as the authors suggest, I wrote goals and dreams.
The authors never tell you what to do. They claim the subconscious or inner self doesn't like being bossed around.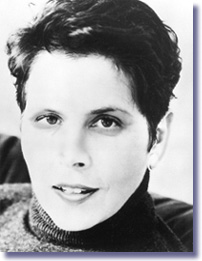 Why do beginning writers or any writers get one rejection, and then rewrite? Or go on to another work, abandoning weeks, months, or years of work?
According to Louise deSalvo, writing in her excellent Writingalife's Blog:
"Fear of failure? Failure of nerves? I don't think it's either, and I think it's easy for people who haven't faced a situation like this to pathologize something that's simply a normal part of the process.
Maybe this agency won't take this work. That's possible. That's life. That doesn't mean that the work isn't ready; it means that that agency didn't take the work. To rewrite at this stage would mean that this writer is using rewriting to deal with her anxiety. What needs to happen here is that this writer has to deal with her anxiety, and not use her work to deal with her anxiety. Many of us do that: judge a work is ready, then retreat, then rewrite. All to deal with the anxiety of letting it go, passing it on to judgment.

In this publishing climate, it might be a long and bumpy ride before this particular work finds a publisher. That this writer recommends it might not assure that this agent will take it on, that a press will take it on. Still, that doesn't mean that the answer is to hold it close, rewrite it, hoping that the next rewrite will be the one about which you won't have anxiety.
Being back at Pulali is like being in heaven, or what some may experience from taking a drug. Today it snowed, sleeted, rained, and then the sun struck, creating a billion sparkles outlining every leaf, and a translucence of light as the mist rose from the tree trunks.
Walking here means straight up a steep hillside first, on paths that lead directly from the house. I walk for miles because I can't get enough of the beauty, fresh air, shore birds, bald eagles, tiny birds. I feel a sort of a heaviness or weight of breath. And of course it's great to live in a house where I designed every square inch, used recycled materials where I could, and scavenged everything. It fits me. It's familiar.
After about a week in Manhattan, you feel the weight of all the other people, their stories, their deaths speeding by in ambulances. The pedestrians or bicyclists or runners crashing into you if you don't look lively. The never-ending noise.
Now, I am looking out my window at the waxing gibbous moon, the gray water. I wish I knew a word for the shade of green of the moss right when it's starting up freshly in spring. I want to pet it. I want to lie down in it and roll around. I want to pray to it. I want to know its name.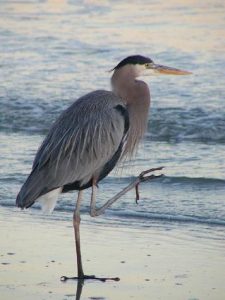 Once, in the Victorian seaport of Port Townsend, Washington, I heard about a workshop. I figured the people who attended would be alternative types, with frizzy partly-gray hair, if women, and hair tied in a pony-tail, if men. Instead, the men were wearing neat khakis and sport shirts. The women wore what conservative women in Port Townsend wear, and their hair was not particularly frizzy. Maybe they smoothed it with what I've learned in Manhattan to call product.
As in: "Your hair is frizzy, Kirie. You need to buy some product."
The most conservative-looking couple of them all led us in the rudiments of something called qigong. They talked about healing energy, pronounced "chi." None of it involved much talking, and we did not socialize after the group. The couple had studied with Luke Chan, and his book, 101 Miracles of Natural Healing, was available for sale. For several months, on into summer, half a dozen of us continued to meet.
When I was 22, I read an article in Ms Magazine. The article said some people cannot drink. They are allergic to alcohol. About one person of 10, the author wrote, cannot stop for any significant period once he or she starts.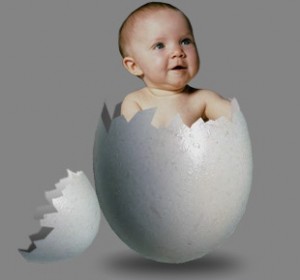 I found the news exciting. I was downright thrilled. The mishaps I experienced: Falling down. Throwing up. Avoiding non-drinkers. Losing friends. Constant anxiety and fear. Blurred vision. These were effects experienced by millions of others.
Then I read a monograph by Dr. James R. Milam, later published as a co-authored book, Under the Influence, with Katherine Ketcham.  Dr. Milam restates his "biogenic paradigm" in another paper, The Alcoholism Revolution: "alcoholism is a primary addictive response to alcohol in a biologically susceptible drinker, regardless of character and personality."
Although relieved to know I wasn't evil, I didn't want to give up being a tough girl, cursing and smoking. I was caught by a tidal wave, flung here, flung there until I came to rest in a little shack on the Swinomish Reservation between Snee Oosh and Pull and be Damned Roads.
Without alcohol, I was a baby born without skin. I had to develop a new one. Alcohol was a camouflage I tried on, and when it was snatched from me, as I saw it then, I had to find a new way to soften my scary places. I was in open-mouthed terror at everything, a small child in flimsy clothing.
The Rez provided a safe place to hide, and eventually I felt brave enough to head off to graduate school. Degree in hand, I decided I could drink again. Intellectually, I knew I couldn't, but I was tired of saying no thanks at parties. Maybe I was missing out on something really fun.
A few months later, driving to the house of my best friend from high school,  I saw a man on a motorcycle hit by a car. His body was flung into the air, and then landed on the concrete median. This seemed symbolic of what was already happening to me. I knew I would eventually crash.
My friend called around and found a bed for me in a rehab. Ironically, it was one originally founded by Dr. James Milam. After thirty days, I was transferred to another, a women-only rehab called Rez XII.
Often, I still stumble, although some see me as strong. Recently, I attended a therapy group for family members of alcoholics. For three weeks, I was asked to be peer facilitator when the brilliant Cornell-trained therapist went on vacation.
As if I know anything about anything.
Other than this: I don't drink. I don't have the faintest idea of what people mean when they talk about a higher power. As meditation, and to clear my mind, I walk for miles every day.
I have an incredible life.