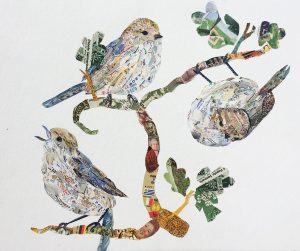 Kirie's new story "Taking the Edge" Off appears in Lunch Ticket.
Lunch Ticket  balances cutting edge literary and visual art with conversations about social justice and community activism. The name Lunch Ticket respects Antioch University's historic focus on issues that affect the working class and under-served or under-represented communities.

Taking the Edge Off , by K.C. Pedersen
IT'S BEEN A LOVELY DAY (EVEN IF I DID WANT TO KILL MYSELF)
"I find that being in a family is the most excruciating possible way to be alive." —Anne Enright, The Gathering
Greetings all,
After a pleasant Thanksgiving with Mom and my siblings where he won all the after-dinner games, my father suffered a massive stroke. He's currently on life support in the county hospital. Mom was also admitted, so they are on the same floor!
Dad is not expected to live, and Mom is referred to hospice, meaning the final months of her life.
That's all I know at the moment, receiving hourly reports here in Manhattan, but please send loving thoughts as we all make this transition. 
Read the full story: Taking the Edge Off by Kirie Pedersen in Lunch Ticket.