PULALI By Kirie Pedersen was published in the Sunspot Literary Journal Volume 4 Issue #1, 2022.
"We live in a beautiful, sentient universe that yearns for you to tell the truth about it."     Carolyn See
"You are going to feel like hell if you never write the stuff that is tugging on the sleeves in your heart—your stories, visions, memories, songs: your truth, your version of things in your voice. That is really all you have to offer us, and it's why you were born." Anne Lamott
Origins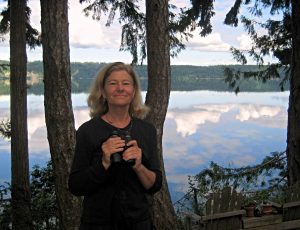 For a graduate workshop, I entitled this "Essay in Twelve Genres." Feedback: The word genre is phony, unnecessary, and insufficiently ironic, a pretension by someone fancying herself intellectual. I was, they suggested, using genre to seal myself up and be safe.
I too was concerned by the word, but it is the idea that disturbs me. When I try to write about Pulali, I grope for a form that captures my birthplace, my home. I attempt essay, dream, play, story. Word made manifest. Word made flesh.
A teenaged boyfriend's song, "Pulali Woman Made a Fish out of Me."
Shortly before said teenaged boyfriend went off to war where his head blew up, was patched back together, and he no longer makes songs.
But no matter how I attempt to capture Pulali, she's the doe that just swam past in the bay, driven off the cliff by a predator.
Pulali plunges out ahead, eluding my net of words.
Perhaps Pulali can't be captured. I grew up hearing my father say this thin slice of sea and land we call ours was appropriated from those who lived here for thousands of years. The original people, he said, did not believe land could be owned. We are, he said, Pulali's stewards, protecting her shoreline and uplands as best we can.
Burial Grounds
Pulali Point sits pretty much in the middle of the Olympic Peninsula and is itself a small peninsula jutting into Dabob Bay, Hood Canal, and Jackson Cove. The geological formation
itself dates from the Eocene Era and is about forty million years old.
For ten thousand of those years, The Klallam and other indigenous people frequented the area. According to David Brownell, Cultural Resources Specialist for Jamestown S'Klallam Tribe, "The nəxʷsƛ̕áy̕əm̕ or S'Klallam (Strong People) are today comprised of three Tribes, the Jamestown S'Klallam, Port Gamble S'Klallam, and Lower Elwha Klallam. At the time of European arrival around 1790, the S'Klallam were one people whose territory stretched across the northern Olympic Peninsula and across the Strait of Juan de Fuca to Vancouver Island. They continued to expand this range into the historic era, occupying Port Townsend and the lower (northern) reaches of Hood Canal and the new mill town of Port Gamble by the mid-1800s."
Other indigenous people who lived and still live along Washington State's Olympic Peninsula include the Hoh, Skokomish, Suquamish, Squaxin Island, Quileute, and Makah. The Tulalip people and others may also have visited from more far-flung parts of the Salish Sea.
Around Pulali Point, the original people used the spit in front of what are now the unincorporated village of Brinnon and the coves of Pleasant Harbor, Seal Rock State Park, Jackson Cove, and other areas as summer camps for salmon and shellfish harvest and berry gathering. As with Pulali, some place names reflect the original Indian languages. These include the Anglicized Quilcene, Dabob, Duckabush, Dosewallips, Hamma Hamma, and Lilliwaup.
According to homesteader Ray Lindeke, Pulali Point, with its commanding view of waterways and Mount Rainier, was a location for ceremonies to send off the dead. In earlier times, he was told, bodies were placed in canoes with gifts to accompany the spirit onward, then set into the trees. Later, due to plunder of sacred places by early settlers and death from disease introduced by traders and settlers, the Indians adopted the European custom of burying their deceased.
Family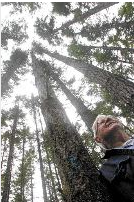 To me, Pulali was the commune I was born into, which the founders preferred to call a cooperative and what might now be called an intentional community. My parents, John Pedersen and Marilyn Sutherland, met at my mother's going-away party in Seattle. After completing a summer journalism internship, Marilyn was returning to Evanston, Illinois, to marry her long-time fiancé. My mother's photographer, Jack Keerl, knew John, my artist father, who lived in a longhouse in the Olympic wilds. Keerl suggested John attend the party.
According to family legend, John and Marilyn talked late into the night. "I want to show you Pulali before you leave," John told Marilyn. They took a ferry to the primitive site with the Olympic Mountains rising behind, Dabob Bay in front. For two years, John had lived on the land while he and the other communards cleared a one-lane driveway from the nearest county road, hand-dug a thirteen-foot well, put in deep earthen stairs to the beach, and planted organic gardens. They hauled stones and split logs and cedar shakes to build an eight hundred square foot cabin called the Big House.
Three days later, my father's Danish immigrant parents, Kirstine and Hans, and my mother's Irish mother Mary as witnesses, John and Marilyn were married in the Seattle Arboretum. They spent the first year of their marriage milling logs and splitting shakes for their own three hundred square foot log cabin a short distance through the forest from the Big House. A one-room affair, with bunks lining the walls and a pull-out bed for my parents, in ten years, they filled what we called the Little Cabin with six kids.
Legend also has it that when Mary Gilligan stepped off the plane, she took one look at my full-bearded long-haired father, said, "He's an alcoholic," and fainted dead away on the tarmac.
Intentional Community
Prior to World War II, my father and his best friend Jack Anderson, recent graduates of Seattle's Cornish School, pursued commercial art in Manhattan. They snagged some big accounts and attended rent parties where world-class musicians played. When war was declared, an art school mentor told John about a special unit in the Aleutians. He and other artists and writers in his unit never saw combat, instead living in bunkers where they decoded enemy messages. Afterwards, John returned to New York, but commercial art no longer commanded his heart.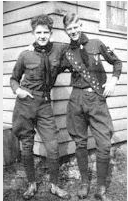 John and Jack decided to drive around Mexico to study the great muralists. They were drawn by the idea of the artists' belief that art should belong to the people. One afternoon, while sitting on a hillside near Patzcuaro, they watched peasants construct stone walls. That, they decided, was the real art. "We need to be on the land, Pete," Jack said.
They headed back to the north, where they met up with brothers, raised like them in West Seattle, Allen and Norman Jones, who were married to sisters Rosetta and Violet. As a union activist, Allen had been blacklisted. Allen always said they were all "parlor pinks," never carrying a Communist card but believing in Socialist ideals. Along with several other buddies who soon abandoned the rough rural lifestyle, the men pooled their savings to purchase a slice of undeveloped land bordering a wild rocky shoreline.
John built a longhouse based on the dwellings of the Klallams while Jack designed the eight hundred square foot Big House with its two closet-sized bedrooms on the ground level and a tiny room tucked into the eaves facing onto an open kitchen and living area with a floor to ceiling fireplace and stone chimney. A nearby Norwegian homesteader, Eivind Hjelvik, loaned the young men a portable mill and taught them how to split thick cedar shakes and line the inner walls with burlap. Jack and my father constructed the stone walls they'd admired in Mexico, topped by milled logs and fashioned the door from huge cedar slabs. They harvested clams and oysters from the beach and wild blackberries from the forest's edge.
Jack, a merchant seaman, periodically dried out by catching a ship. Back on land, his drinking would again spiral out of control. When I was six, Jack, drunk, walked into traffic in the middle of the night. John never got over Jack's death. "In dreams, he's always calling me to join him," John said. "He says, 'Come on over, Pete. The water's fine.'"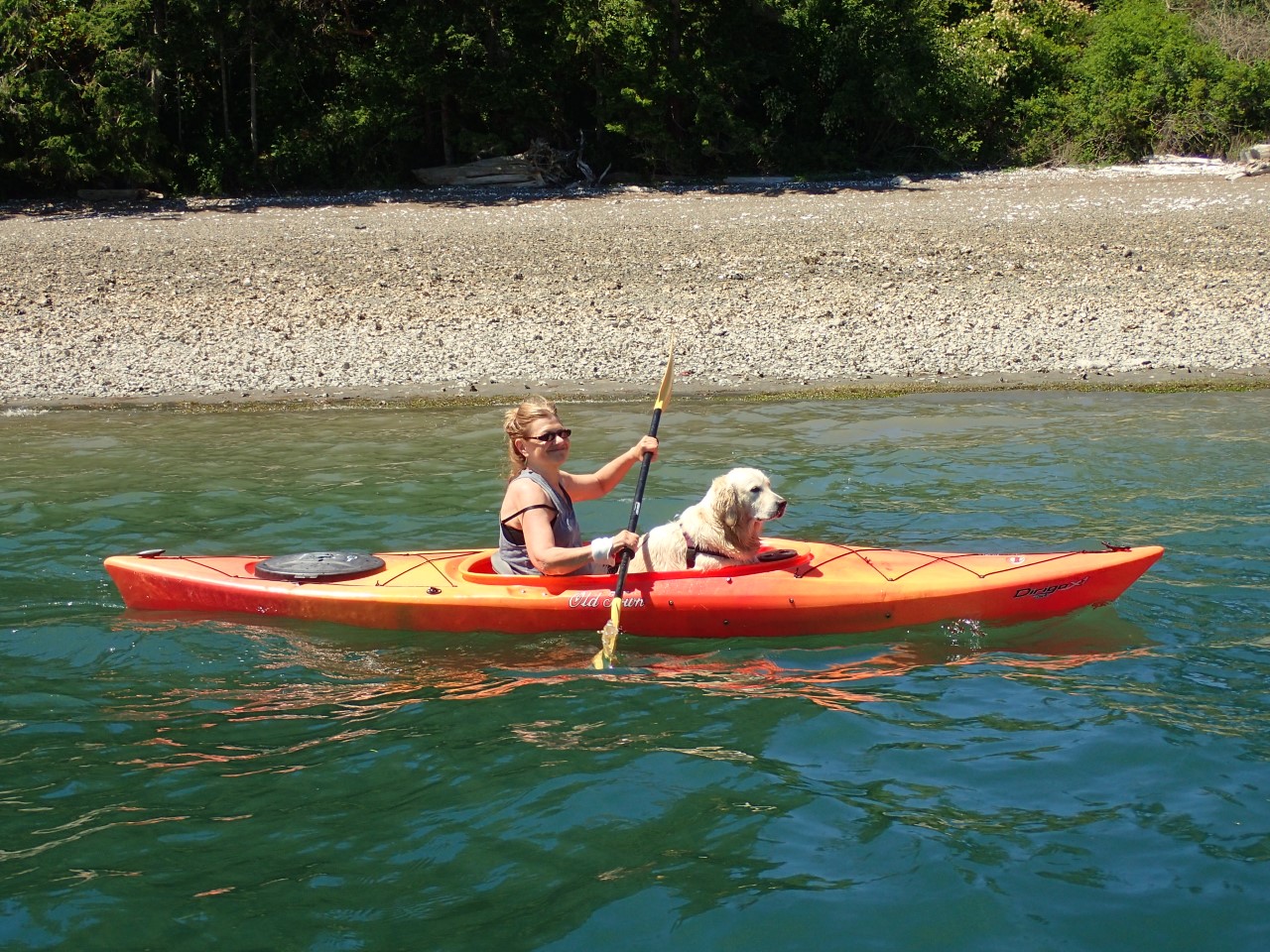 Family Council
In middle school, I sometimes attended John's night classes as he pursued a master's degree. I read the assigned books, and we discussed them during the hour-long drives. The professors acted as if it was perfectly natural that a child join a college class and treated me as if I were an equal.
Then, in an education course my parents took together, they learned about R. Dreikurs Family Council. Based on similar ideals as the Pulali Cooperative, Family Council supports respectful communication, equality of all, and consensus-based problem-solving. John placed a large bulletin board in the kitchen, and any of us, from then five-year Brynne to the teenagers and adults, could jot issues we wished to discuss. At scheduled weekly meetings, we gathered around the kitchen table. Visiting friends were included. The roles of chair and scribe revolved weekly. Over a ten-year period, the handwriting and styles of eight very different individuals filled three spiral-bound notebooks.
For their final project, my parents brought all six kids into class, and we held our regular meeting.  In my father's elegant artist handwriting, the main item that happened to be on that week's agenda was that my eighth-grade friends and I had stolen my father's work truck and abandoned it a mile or two away. One of the Dreikurs' concepts is that behaviors have consequences. As everyone in Family Council had an equal vote, it was easy for me to propose that I had learned my lesson, would never do it again, and should have no consequences at all. After some discussion, mostly dominated by me, we voted. Results: Six in my favor. Two opposed.
The professor was appalled. "You'd better watch out for that eldest daughter of yours," he warned my parents. "She's headed for big trouble."
The professor, of course, was right. Reading diaries from the time, I see that overdosing on drugs and alcohol and arranging my body for my parents to find was my way to escape my high school crowd. My consequences were that I returned to Pulali's summer embrace. I slept in the Big House when the other owners weren't there, and in lieu of alcohol, binged on reading and writing. I forced my parents and siblings to assemble on the beach and listen to what became my first published story.
Burning
After they completed teaching certification in night school and taught for a few years, my parents gained some minimal financial security. Which for them meant they "splurged" on a polyester area rug and curtains for the cabin. On New Year's, we had gathered for our usual ritual of writing resolutions for ourselves and for our parents and siblings. We tucked these into a jar in the eaves to pull out and read the following year.
The weekend of the fire, though, the elder kids were away at college, the younger three in the city with friends. John and Marilyn and their rescue dogs were on their own. John hung the new rug on a line rigged above the woodstove. It fell onto the burner of a hotplate where he was brewing coffee. In those pre-flameproof-mandated days, the rug went up like a torch and ignited the curtains and the tinder-dry log cabin and shake roof.
John and Marilyn escaped in their pajamas and pushed the family van away from the flames. They flagged down a passing boat, but by the time the volunteer fire crew arrived, they could only keep the flames from spreading into the forest.
My sisters and I had taken a workshop related to thought transmission. It's the kind of stuff we girls, as we called ourselves, believed in. Our parents never discouraged us, and Marilyn simply assumed such communication was real. One sister was paged out of an art class. Your parents' cabin burned down, someone told her. They're okay.
From our far-flung locations, my sisters and I called each other. My parents, of course, had no phone. We weren't sure where they were, or if the van had burned along with the cabin. The only thing to do, we determined, was to pick a time and send our parents a thought message, dream, or vision.
The following day, my phone rang. "We got your message," Marilyn said.
"What was it?"
"Last night, Daddy and I were curled up in bed in the Big House where we've been ever since the fire. We didn't know what to do. Then we heard a message."
We girls hadn't articulated a particular message. We just focused on some vague notion of healing energy.
"The words were really clear. 'Don't look back.' For the first time in three days, we felt peace. We dressed in some old clothes of Allen and Rosetta's, drove into Quilcene, and ate breakfast. Now I'm calling you from the phone booth!"
When they returned to the cabin's burnt core, the dogs ambled in from the forest.
My boyfriend and I drove and ferried and drove some more to meet my parents at the site. For days, we filled bags with debris and hauled it away. I was stunned by how much detritus a tiny cabin leaves behind, only the woodstove left standing. In the spirit of not looking back, Marilyn wanted a new location for rebuilding. She had never liked being so close to the Big House or tucked back into the trees without a water view. The four of us walked to the far end of the long strip of land, past where John's longhouse had stood and where the organic gardens still grew. We pounded in stakes for the corners.
Over the next three years, on weekends and summers, John and Marilyn camped in a tent on the new location. Using a kit, they constructed a cabin from the ground up.
We kids helped when we could. I learned how to wire a house and install outlets. We learned that Pulali was more than buildings constructed from wood.
Dream
In dreams, all paths lead to Pulali. Pulali forms my life's heart. In one recurring dream, my mother and I climb the tallest tree overlooking the bay. From there, we can see everything.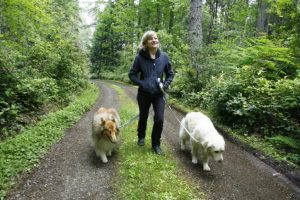 Starting when I was three or four, I had another repeating dream. George the road man drives his huge grader down the mile-long dirt road etching through the forest to our cabin, as he often did to drink coffee with Marilyn on his breaks. He jokes he is going to steal me away. The grader is filled with gifts. I am terrified. The pulsing of the grader is my blood pulsing, the waves crashing against the cliffs.
Memory
My early memories are as clear as if etched in my skin. Someone places my crib outside the Big House kitchen so that Rosetta can watch me. Wrapped in towels, John and Marilyn descend the wide dirt stairs to the beach. As they vanish from sight, it is as if they vanish forever.
My grandfather and father helped build a dome-like auditorium to add to the four-room Brinnon schoolhouse. My elder brother's pre-school is there. As we still have no electricity in our cabin, I've never seen a television or film. Images flicker on the screen, but I don't know what they are.
The day my twenty-eight-year-old Aunt Lucille dies, I am eighteen months old. Someone knocks on the thick cedar slabs that form our cabin door. A tall stranger says something that makes the room contract in pain. Later, lying between John and Marilyn in their bed that folded down at night, my father sleeps with his mouth open, his eyes strangely soft without his glasses. "Is he dead?" I ask.
"Just sleeping," Marilyn says in her soft way.
She often walked my brother Hansi and me, with baby Lisa in the big buggy, up the driveway to visit the people we called Grandma and Grandpa Lindeke. Like Eivind Hjelvick, they were early white settlers who reached out to the young Pulali communards. The Lindekes lived in their own log house, always warm from the wood stove, smelling of cookies and Beauregard, their dachshund pup.  As we walked the half-mile from our cabin to theirs, Marilyn showed me tiny purple violets pushing up beside a stump blackened by a forest fire at the turn of the century.
"Those are Johny Jump Ups," she said. I imagined the little buds were my father pushing out of the earth.
We played in a sandbox just outside our cabin window, where Marilyn could see us as she washed dishes. Hansi wore sandals and Lisa a bright yellow sweater. I did not like the word sweater. Already, words produced a physical reaction: dead, Johny, yellow.
When I was four, John found temporary work as a carpenter in Home, Washington, a former Socialist commune. We lived in a house on stilts, and every day while John worked, Marilyn took Hansi, Lisa and me to visit an old man who fed us prunes. When John finished that project, we returned to Pulali. But although John tried to make a living through art, brush picking, logging, oystering, and other random jobs, and my mother wrote for Sunset, we could never quite make it. Grandma Pedersen found an old run-down farm south of the Seattle airport, and John started a concrete business, bidding on sidewalks, basements, stairs, and foundations for houses on the Alki cliffs.
The day we moved from Pulali, our tabby, Mother Cat, gave birth to four kittens at my feet. I watched each damp form emerge, and how the mother licked them dry.
Theatre
John: "I walked to the doorway of the house where Keerl had told me her going-away party was being held. I was late. For the past two years, I'd lived in the woods. I hadn't seen many people. Suddenly, I felt very shy."
Marilyn: "He's wearing a black turtleneck. He smokes a wooden pipe. He has a full red beard, and his hair, bleached blond by the sun, grows down over his neck. He wears the turtleneck and long hair because for the years he's lived mostly alone in his longhouse in the forest, he's had poison ivy. It's so bad his neck is deeply cracked with open wounds."
John: "I knock on the door of a mansion on Capitol Hill overlooking the University of Washington campus and ship canal. Marilyn rented the upstairs, and a wealthy Seattle family occupied the rest. But for her going-away party, the family let Marilyn use the entire house. She opens the door. She is the most beautiful woman I've ever seen. She wears a white blouse with full peasant sleeves and a full white skirt with Mexican embroidery on it. She has dark hair with auburn light in it. Her hair reaches past her shoulders in great thick waves. She tells me to come in. I am in a trance and must force myself to move up the steps and through the doorway. Inside, everyone is drunk. Most are passed out here and there around the huge house. One is lying on the stairway crying 'Lindy, Lindy.' That was her nickname in college because her stepfather's name was Lindenmeyer. 'Lindy, Lindy' he moans again and again throughout that long night. She is cooking dinner in the kitchen, though no one present is sober enough to eat. That does not matter. I chop onions and celery. Lindy boils a pot of water for pasta, makes a huge green salad. Neither of us drinks. We talk. We talk until the light is rising and I need to go. I want to leave something with her. I give her my copy of Portrait of the Artist as a Young Man."
Marilyn: "He tells me this book will explain him to me." Marilyn and John are telling my siblings and me the story while we drive four hours from Pulali to Sol Duc Hot Springs and the trailhead for the High Divide and Seven Lakes Basin. The Courtship Story, we say. We love the story. Their telling takes us from Pulali to Sequim, from Sequim to Port Angeles, along the treacherous stretch of highway where logging trucks won't hesitate to rush at you headlong, and past Crescent Lake to the turnoff for Sol Duc. "Then he leaves. I write in my journal that I have just met a man like no one I have ever known. When I think that I will never see him again, I cannot imagine living. Yet Gene, my fiancé, is waiting for me. I am supposed to fly out that day to meet him. Friends in Lake Forest, where I grew up, and Evanston, where I graduated college, await the festivities postponed and promised for three years. Just as I finished writing these words, I heard a tap on my window. I climbed out of bed. There was John. Somehow, he had climbed the lattice and was tapping at my window. "I came back," he said. And I knew I would never let him out of my sight again."
We start the switchback climb from Sol Duc to Heart Lake. Brynne, the baby, carries her doll. "The high point of my life," my father said later of our three-day climb. "I ask nothing more than this."
Later, in Family Council, Brynne said, "I'm going to be the normal one in this family."
History
At around nineteen or twenty, I completed an independent study researching the communal movement in Washington State, including Socialist communes like Home. As part of the project, I attended a three-day writer's conference where I met a variety of Northwest poets and writers, including Duane McGinnis (After the Death of an Elder Clallam) and Carl Cary, (Salish Songs and Other Rituals.) I used old records, interviews, and letters, lost when I was in graduate school and stored them in the basement of a professor's house. As, in graduate school, I too was lost. I was searching for my roots. I was searching for a Pulali of my own.
In the middle of a dark night, drunk in a college cafe, I confided in a waitress named Grace. "I need to find my home," I told her. Grace held a real estate license and offered to show my boyfriend and me places around the college town. "Your love nest," she crooned as she showed us properties completely unlike my dream.
Submarines
I grew up in the shadow of nuclear annihilation. In grade school, children huddled on our hands and knees in the hallway or beneath our desks, hands tucked over our heads. Or we were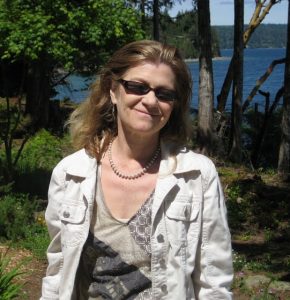 told to "walk awhile run awhile" to somehow arrive home before enveloped by radiation. My first paintings featured explosions. I created elaborate games to hide my younger siblings when airplanes flew low from the nearby airport.
To me, Pulali was safe, far from these drills. Then the U.S. Navy, long a nearby presence, commandeered the deep bay for Naval Undersea Warfare testing. World War II subs cruised and dove. Manned installations appeared on the cliffs, including the tip of Pulali Point. The Navy suggested the communards donate their land as patriotic service. If we strayed too far in our kayaks, patrol boats escorted us home.
The summer after ninth grade, I was on our beach reading From Here to Eternity by James Jones. Every day, Marilyn and my younger siblings would sprawl along the beach beside me. That day, though, they were still descending the broad dirt stairs when a torpedo emerged from the water, landed on the beach, and split into two pieces, missing me by less than a foot.
"Sorry, Ladies," said the first of the hoards of enlisted men to arrive on our beach over the course of that day. "We misfired. You can go back to your sunbathing."
My mother's journalist friend Ruth took a picture of me in my spotted bikini with my book, and the local paper published it. On my first day of high school, the image was on the bulletin board of my homeroom.
Word
I asked professor and linguist Timothy Montler, who created an alphabet and dictionary with Klallam elders who still spoke their original language, what Pulali might mean. "Pulali does not look like a Klallam word," Professor Montler emailed. "Klallam has L sounds in only a few words that come from English or French or another language. The word 'Klallam' comes from the Songees language. Pulali (like Dabob, Dosewallips, and Duckabush) may be a Twana or possibly Lushootseed word."
When I queried via the Tulalip Tribal website, educator Michele Balagot, Lushootseed Department Manager, responded, "Looking in our Lushootseed dictionary -ali means place where something is kept, place where something is typically located. The Pulali was not in our Lushootseed dictionary, but we did find a similar word in the Chinook Jargon dictionary. The word we found was spelled polallie and it means powder, dust, or sand."