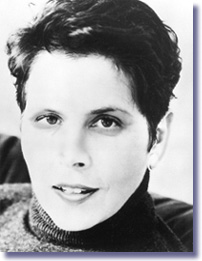 Why do beginning writers or any writers get one rejection, and then rewrite? Or go on to another work, abandoning weeks, months, or years of work?
According to Louise deSalvo, writing in her excellent Writingalife's Blog:
"Fear of failure? Failure of nerves? I don't think it's either, and I think it's easy for people who haven't faced a situation like this to pathologize something that's simply a normal part of the process.
Maybe this agency won't take this work. That's possible. That's life. That doesn't mean that the work isn't ready; it means that that agency didn't take the work. To rewrite at this stage would mean that this writer is using rewriting to deal with her anxiety. What needs to happen here is that this writer has to deal with her anxiety, and not use her work to deal with her anxiety. Many of us do that: judge a work is ready, then retreat, then rewrite. All to deal with the anxiety of letting it go, passing it on to judgment.

In this publishing climate, it might be a long and bumpy ride before this particular work finds a publisher. That this writer recommends it might not assure that this agent will take it on, that a press will take it on. Still, that doesn't mean that the answer is to hold it close, rewrite it, hoping that the next rewrite will be the one about which you won't have anxiety.